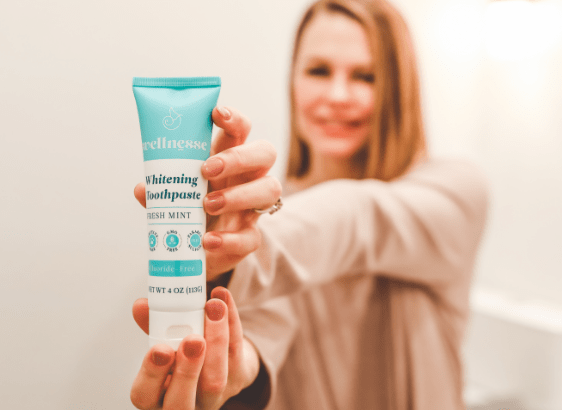 The End Result:
In each recipe, she carefully selected and sourced the best ingredients - always searching for healthy alternatives to toxins. The end result: clean personal care products that were more effective than their conventional counterparts. After sharing the recipe with her community, busy people started begging for her to create and sell the products herself.
And Thus, Wellnesse was born.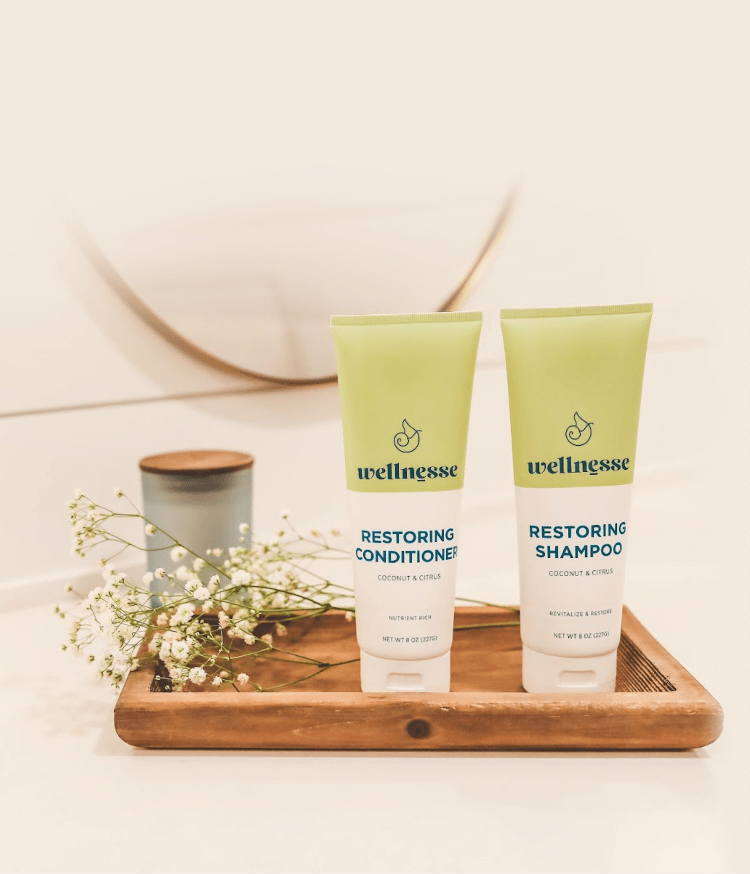 Each of our products was inspired by one of our founder's original creations. As a certified B-Corp, we don't do what's easy - we do what's RIGHT!
That's why we don't have thousands of different products - but a select few that our own families use and we're proud to share with yours.

That's why we use the most sustainable packaging available so that we don't harm our planet.

That's why we question every last ingredient and formula - always asking ourselves how we can do better - and encourage you to do the same.

Because we believe Everything Should Be This Good! Good for you. Good for your family. Good for the planet.

MEET THE TEAM!
Wellnesse calls the Sunshine State home, but our tight-knit, fully remote team is spread across 7 states and 5 time zones! If you want to get to know our team better or put a face to a name, check out our team bios here!


-- MOST POPULAR --
Regular price

Sale price

$15.00

Unit price

per